Find Local Window
Replacement Contractors
Start your window replacement project here.
Find Local Window
Replacement Contractors
Start your window replacement project here.
Find Local Window
Replacement Contractors
Start your window replacement project here.
ThermoRoll Windows Corporation is dedicated to providing patented window products utilizing a high-tech, proprietary, in-house machining center that allows us to manufacture windows of exceptional quality to meet the demanding requirements of our customers. We are specialists at providing technology-driven solutions that are designed· to achieve quick assembly and testing of parts and units in order to lower costs. As such,We face the challenge of constantly changi1g market conditions by creating!Groundbreaking new products that are beyond the reach of our competition. We offer our Customers a broad range of products and accessories for tilt & turn. Fixed, doors, I Casements, double-hung, projected, and other types of windows. In short, we possess the experience, machines, and expertise to meet any of our customer's needs. At Thermo Roll. Innovative thinking is the window to the future.

Tilt & Turn with Concealed Hinges
The NEW Series 6200CH Concealed Hinge Tilt & Turn Window has revolutionized the window …..

Tilt and Turn Hopper Aluminum Windows
Unlike most other styles, Tilt & Turn windows offer dual-action convenience. They tilt-in at the ……
Double Hung Windows
Thermo Roll's patented two-part joinery system* for double-hung* windows allows us to wed exterior and interior aluminum extrusions of different paint colors…
Historic Landmark Windows
Introducing a thermally-improved heavy commercial aluminum out-swing casement window,…..

Fixed Window
Thermo Roll's Design Flexibility Engineering allows for the Windows to be Fabricated…..

Terrace Door
Designed for Areas with High Stress, Heavy Air and Water Infiltration with Twelve (12) Locking Points….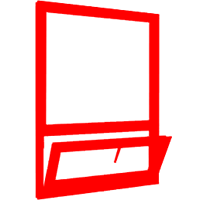 Projected in/out Window
Secure venting widow for schools, hospitals and other institutional buildings.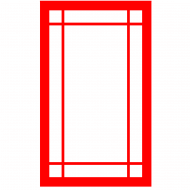 Inswing Casement.
Extreme operating ease, combined with attractive sightlines.

Outswing Casement.
An ideal window for maximum view, ventilation and egress. Unique …
Thermo-Roll Standard windows and doors are custom-built to your specs, whenever you need a quality heavy commercial product to fill an opening at a good price. No frills or fancy hardware. Just quality thermally improved commercial sliding, fixed, double hung, casement, projected awning and hopper windows, built to AAMA standards. Thermo-Roll Premium products are windows and doors with important patented features not found on ordinary products made by our competitors. Tilt & Turn Hopper Aluminum Windows with exclusive Child-Guard concealed safety locks and fully adjustable worm-gear venting for précised ventilation control. The Universal Window Frame System that can save up to 40% on future window replacements in the same structure. Mosaic Frame System that allows windows with different operating systems to be efficiently ganged together with consistent aesthetics. Historic Double Hung Aluminum Window with tilt-wash sash and patented joinery system that lets you choose different colors, inside and out. Landmark Casement Aluminum Window with projected operating transom or hopper windows for maximum ventilation. Frank Manzella, Thermo-Roll president, holds more than a dozen patents which form the backbone of the company's Premium Product Line.
Thermo-Roll Window Corporation, located on Long Island, manufactures heavy commercial aluminum windows for new and retrofit projects in the tri-state area of New York, New Jersey and Connecticut. The custom window and door manufacturer, with over 30 years experience, offers two lines of products for contractors, building owners and architects. Thermo-Roll Standard windows and doors are custom-built to your specs, whenever you need a quality heavy commercial product to fill an opening at a good price. No frills or fancy hardware. Just quality thermally improved commercial sliding, fixed, double hung, casement, projected awning and hopper windows, built to AAMA standards. Thermo-Roll Premium products are windows and doors with important patented features not found on ordinary products made by our competitors. Tilt & Turn Hopper Aluminum Windows with exclusive Child-Guard concealed safety locks and fully adjustable worm-gear venting for précised ventilation control. The Universal Window Frame System that can save up to 40% on future window replacements in the same structure. Mosaic Frame System that allows windows with different operating systems to be efficiently ganged together with consistent aesthetics. Historic Double Hung Window with tilt-wash sash and patented joinery system that lets you choose different colors, inside and out. Landmark Casement Window with projected operating transom or hopper aluminum windows for maximum ventilation. Frank Manzella, Thermo-Roll president, holds more than a dozen patents which form the backbone of the company's Premium Product Line. #